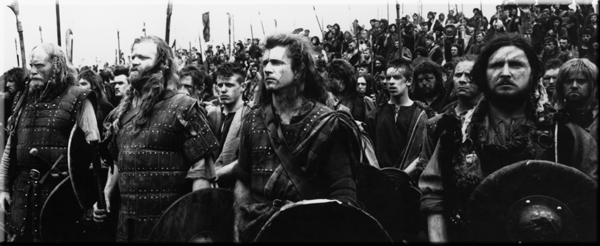 When everything is taken from you, those things that are most important become a bit clearer.
"To love is to risk not being loved in return. To hope is to risk pain. To try is to risk failure, but risk must be taken because the greatest hazard in life is to risk nothing."
We risk everyday. Like the quote before says, "to try is to risk failure." And we try new things everyday. Some of us try more new things than the rest of us. While others, the bold amongst us, try big things. They risk more than the average person, and what's interesting is, they also achieve more than the average person.
Wayne Gretzky put it like this: "you miss 100% of the shots you don't take."
Some want the ball in their hands at the end of the game because, yes they're confident they're going to make the shot. But more than that, they want the opportunity to make the shot. They want the glory and they're willing to risk failure in order to get it.
Others don't want the ball at the end of the game. They don't want to be in the spotlight. They don't want the responsibility and the pressure of that moment. They don't want the opportunity to fail.
That's a huge difference between people who achieve greatness and people who achieve mediocrity: one sees the opportunity to succeed, while the other sees the opportunity to fail.
How to Be Legendary
Being great and achieving our best life can largely be attributed to the habits we have. If we have a habit of doing great work with the smaller tasks, that will translate into doing our best work with the bigger tasks. It also snowballs into results we see down the road.
Take our training for example. If we focus and do our best in each and every rep of each and every set, we'll surely see the result of that hard work and focus down the road. But the same can be said for taking risks and putting ourselves in positions where we can live legendary lives.
If we take risks on a daily basis, it's going to be easier to jump at the big things that come our way as well.
Some live life with no risk, and I'm not saying that's a bad thing. But if you're following this web site, and if you're trying to live the best life you can live, you'll understand that risking nothing is a guarantee that you're not going to live your best life. You'll have the regret of not doing more when you're breathing your last few breaths.
Sometimes it's hard to understand what being legendary, or being great is in everyday life. Robin Sharma does a great job of describing it in his book, "Discover Your Destiny":
"Become a person of action, one of those indomitable souls who goes out and hunts down his greatest life. Do the best that you know how to do. And then let go and accept whatever comes to you with a happy heart and perfect certainty that this is what nature intended for you."
Move forward. Don't stand still. And always take action. Don't let fear stand in the way of who you can be and what you can accomplish.
Know What You're Dreaming
Sometimes what we need is clarity. We need to understand what our dreams are in order to go out and reach them. You can call this goal setting, or even writing a bucket list – things you want to do before we die. But it's a bit more than either of them. And it's a lot more important than simply setting a goal or a list that we want to check off.
This is our life. We get one go at this thing. I mean, one damn shot at it! That's some scary, and yet exciting shit!
Some of us will spend our whole lives waiting for great things to happen. While others will make great things happen. Who do you think will live a happier, more fulfilled life?
Whatever your dream is, start taking action today. If being in great shape is a part of you being at your very best – and I'm guessing it is – take action. Pick up a program. Set up a schedule. Whatever you do, start doing it now!
Tip:
If you're unclear about what your big dream is, plan your perfect day down to the smallest, most specific detail. Then start taking the necessary steps to achieve that life.
What do you look like in this perfect day?
What do you feel like?
What do you do for a living?
What do you eat?
Who are you married to?
Where do you live?
You get the idea…
_________________________________________________________________________
Did you find this article helpful?
If you did, I have a lot more stuff that might interest you. Sign up below and take the PowerHowse Challenge for FREE!