The Dream Board.
The desktop background that I look at everyday, although incomplete, lacking important details that won't fit on a 15 inch screen, encompasses my dream.
Things aren't why I work hard. Money isn't my primary motivator. All that money is, is a measuring point. If I'm the best at what I do,  I'll be compensated as such. I'll help more people who'll tell more people how my programs, emails, and articles have helped them in some way.
Looking at this desktop background, or my dream board, inspires me. I can't look at it, then stop a task and leave it incomplete. It keeps me focused on what I need to do to get where I need to be. Not want, need. Will have.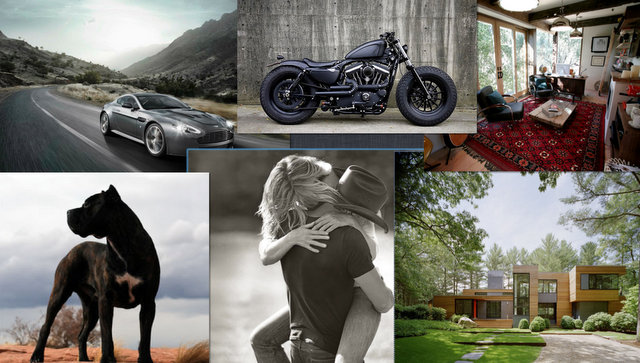 The Reality.
The reality is that I work, and I work a lot. I make mistakes, but I learn from them. For 8 years I "failed" at creating my dream body – yet, I've never failed at anything. Those 8 years weren't failures. I was improving and learning how to succeed.
The same goes for my business. I'm learning how to present great content so you'll benefit from it and tell others how you've benefited from it. I love waking up at 5 am 5 days a week, and 6 am on weekends to do what I love. I've had many successes that bring me closer and closer to where I'm going.
Every day is filled with learning experiences; both from a failure and a success standpoint.
The reality isn't the dream, yet.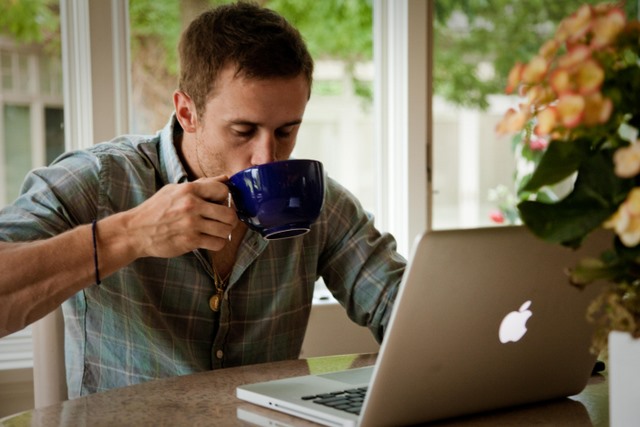 The Road Less Travelled.
Sure, friends have created their dream, doing what they love. It's not like I'm the first to do that. But I'm paving my own path because of my own audacious goals.
Sacrifice, discipline, and perseverance are prerequisites on the road less travelled.
Set a big goal, but don't ever tread lightly. Break down the barriers that threaten to slow you down. Failure isn't the end, it's a part of the process. And a necessary one at that.
The Future.
I love to dream but I give my dreams the respect of treating them as if they're already here, waiting for me to accept them. Waiting for me to make the right moves, take the necessary steps, do the work, make the sacrifices, and take the risks I need to take to meet them along the path that already is.
My life is good. I'm healthy, I have a business that I love, friends and family that are true and lifelong. But the day I stop moving forward. The day I settle. Is a day that will never come.
To Be Legendary, you have to dream Legendary dreams, think Legendary thoughts, make Legendary mistakes, learn Legendary lessons, take Legendary risks, and work with a Legendary passion.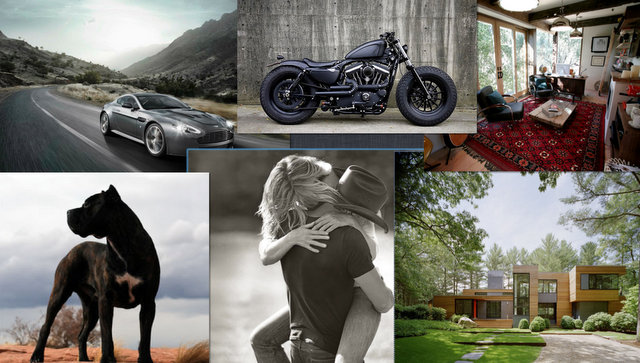 Bring your dreams to light. Create a dream board on a big piece of cardboard, or on your computer.
Look at where you are going to be, what you are going to have, and the life you are going to live, every single morning and night of your life. Don't let a day go by when your dream isn't ingrained in your soul like the red hot brand on the ass of a cow.
Then do everything in your power to make that dream a reality.
My Dream Board
The Rough Crafts Iron Guerrilla (bike)
Categories for Your Dream Board
Things
– cars
– bikes
– homes
– appartments
Places – where do you want to live, climate, dream destination.
– where do you want to travel to.
Relationships
– a picture of a how you'd like your relationship to be.
I have a picture of two old folks holding hands that I'd love to end up like. They look truly happy.
Career
– dream job
– dream customer base (who you'd like to help)
– dream office
– dream walk to work