The Dream Car. The Watch. And The Milestones That Go With Them.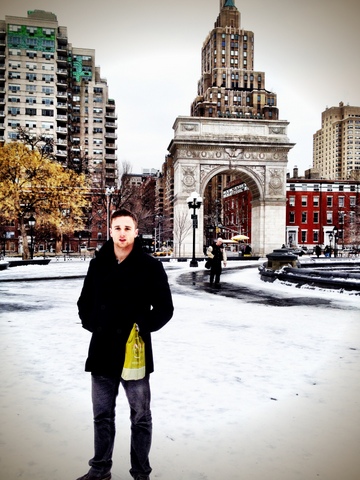 Fellas, it's time to do a little dreaming with this article.
What's the most audacious, ballsy, expensive thing you want to buy?
We all have something in mind.
Some will admit it. Some will keep it as a personal goal. Either is fine, as long as you take it seriously. And, as long as you tie it to a personally milestone. Whether or not you'll ever be able to buy this massively awesome car, house, watch, or whatever you fancy, shouldn't be a question. The only question should be when.
Tie Your Dream To A Goal
Thinking about these big, lavish "things" isn't enough. They need to be used for our betterment in some way. Thus, we tie them to a goal or a milestone.
Take your dream car for example. Don't just have the goal of one day buying it, write down when you're going to buy it. When you make 500K in net annual income, for example, have your dream car as your reward. A reward that's only given when that milestone is reached.
Below I have 7 milestone markers that I have in my life. Each tied to either a milestone in my personal life, or a business milestone.
Read the list, then let me know what your dream milestone markers are in the comments section.
Side Note:
This article (nor this site) has no room for the people who hate the success of others. No room for people who downgrade the earning of another's success. I think of everyone's success as earned. The vast majority, I applaud for whatever they did to get there success. To think otherwise is to become jealous. To have hate. To limit your own view of what can be accomplished.
Athletes are worth what they get paid – in most cases – because they make so much money for others through their endorsements and so forth. A business man who's worth millions took the necessary steps, and made the sacrifices he needed to make to earn those millions.
Reality TV stars were chosen because of the skills they have and the people they are. They're often idiots that make us laugh, cringe, and feel better about who we are, but they do it better than anyone else. So they technically earned that money.
Life isn't fair. Some stupid people have millions. Some bad people are worth billions. But the world is just. They have that money for a reason.
Thus, we have no right to hate anyone for the goodies and toys they own. It's their money, they earned it. All we can do is earn our own dollar bills and do what we claim they should do.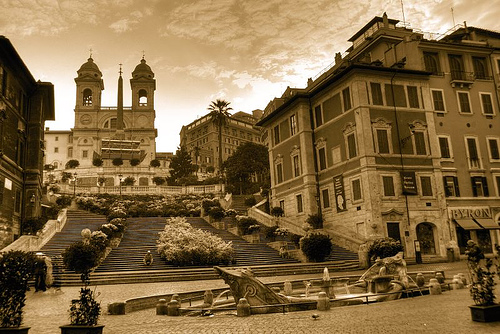 1. The Trip.
Europe
Milestone: Tied to a business goal.
It's been a lifelong goal to backpack around Europe, but do it in style. I don't want to drop my work and do the trip. I love what I do too much to leave it alone. I want to work at cafe's in Italy, France, and Spain. Stay in in hostel's and fine hotel's. Rent scooters, take trains, and rent luxury cars.
I want an epic trip. I want to come back from the 6-12 month excursion with memories and stories that'll last forever.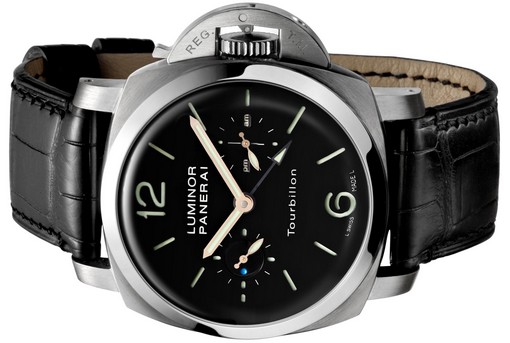 2. The watch.
Panerai
Milestone: Tied to a business goal or, if I get married I'll reward myself with the watch.
One of my favorite watches is the rough, rugged, diving watch of Italian design: the Panerai. I love the style, design, the girth and masculinity of this watch. Its look is distinct. You can spot if from across a room if you know what you're looking at. It's a man's watch with no bones about it.
I haven't narrowed down the exact model I want. I love their new designs, as well as the classically inspired watches. I'll  make that decision in a year or so ;).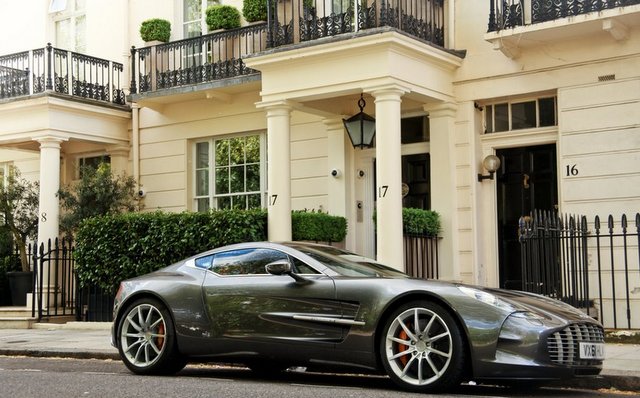 3. The car.
Aston Martin
Milestone: Tied to a business milestone/goal.
I get ragged on a bit for absolutely loving this British-engineered masterpiece of a vehicle. I say masterpiece because it holds a spot close to my heart for some unknown reason. My Mom's Italian, so you'd think a Ferrari would be my number one choice (and it's up there), but the Aston Martin is my ride.
Maybe it's the Bond movies. The design. Who knows. It's not the engineering. The British are far from best in the world in that area. But they have done well with the design – both interior and exterior – of this car. Driving this home is going to be a treat, to say the least.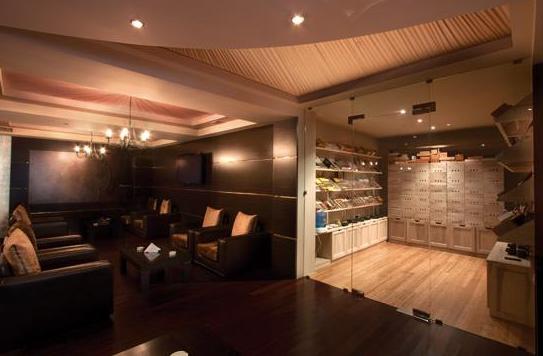 4. The Humidor.
Milestone: To coincide with the purchase of my dream house.
I enjoy a cigar from time to time. I've always wanted a massive, walk-in humidor in my dream house. Yes, they're terrible for your health, which is pretty funny that they're on a health/performance-focused site. But what's life if you can't enjoy the finer things?
Regardless, I only have 5 or so a year. So I'm far from a chain smoker.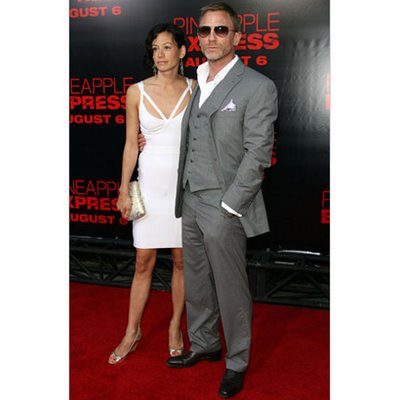 5. The suit.
Milestone: Tied to a business milestone and goal.
Why would a guy who works at coffee shops in jeans and a t-shirt want a suit to mark a milestone?
I love suits. I love getting dressed to the nine's. I've done it for no reason other than the fact that I felt like looking like success.
When I reach the business milestone that's tied to this goal, I'll do the research, find the best tailor wherever I'm living, and get that suit. It'll be grey. Like the one in the photo above. I've been wanting this suit, cut as it is, for years. When the milestone is reached, I shall have it.
To be honest, when this milestone is reached, I'll most likely be in a point of my career where I actually have to where suits from time to time, so it's not going to be a complete waste.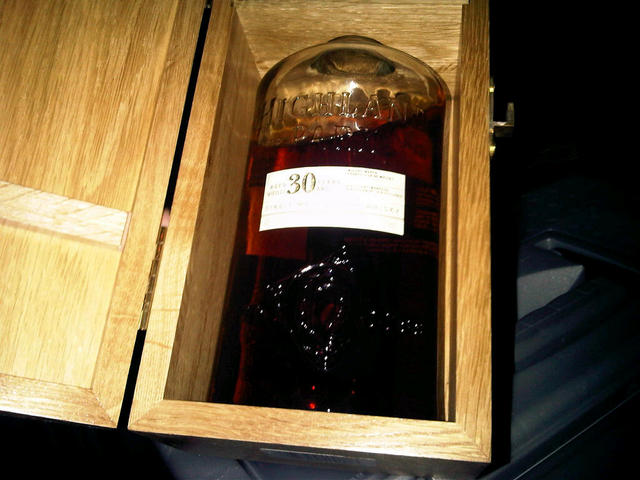 6. The Booze
Highland Park 30 Year
Milestone: Tied to a business milestone/or my first child.
I've had the pleasure of enjoying a few fingers of Highland Park's 30 Year Single Malt. It was glorious. Precisely why I want to one day buy a bottle of my own. Depending on where you live (alcohol is criminally expensive in Vancouver) it can be in the thousand dollar price range.
It's not a bottle you buy and drink with friends. It's a bottle you enjoy with your best man at your wedding. With your old man, or your wife's old man, as your first son is born. It's a special bottle that should last a long time.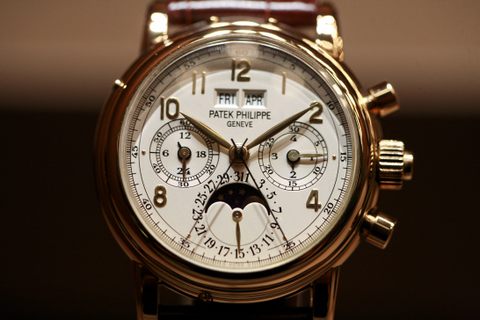 7. The Watch II
Rolex/Patek Phillippe
Milestone: Tied to a business goal/kid.
If you know watches at all, either of the watches mentioned are for a certain income range. They're also often passed down from generation to generation. Which is what I'd like to one day buy one for.
To be able to hand my son my Patek Phillipe at his wedding would be the best feeling in the world. Of course, I say this sitting in a coffee shop as a single young man in his twenties. But one day, right?