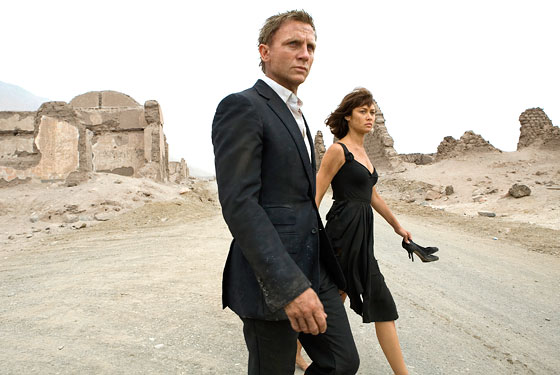 When you see Mr. Bond, you don't see laziness or a lack of pride.
Sometimes life just ain't fair. Good people sometimes die young, while bad people can live a long and healthy life. People judge us on our looks, as we do them – whether we'd like to admit it or not. And as much as it pains us, things don't always work out as we'd like them to.
The key phrase is: as we'd like them to.
The following series will take a look at 3 facts of life that aren't all that fair. But rather than complaining about them, we'll go in to specific things we can do to change them so that they benefit us, rather than hinder us or bring us down. The first fact of life is something you may not want to agree with, but the evidence does.
Looks Do Matter
We are judged by our appearance. When some see a person who is extremely overweight, they see laziness and a lack of ambition. When others see someone who's too skinny, they see weakness and a lack of confidence. The other side to this is that when someone is in great shape, with no one hair out of place, tanned skin, and even died hair, we see a vain human being.
The interesting part about this is that more often than not our assumptions are true. The book we are judging by it's cover actually holds many of the characteristics we would guess they have. Not all the time, but most of the time. It's not nice, but it's true.
When you see someone who's sloppily groomed and shows no pride in how he or she looks, and you judge them to be lazy or unambitious, you're usually correct.
So the question is: what can we do to give off the impression we want to give off? How do we reflect who we truly are? We're not trying to create someone else, but rather let our best selves show in how we look.
Another thing: if you don't have the confidence you want or the pride in who you are that you'd like to have, act as if. If you're not as successful as you'd like to be, start acting like you are. If you're not as happy as you'd like to be, start acting like you are. The world isn't going to wait around for you to get in a better mood, or become a happier person. Nope. It's going to keep on moving and if you don't make the necessary changes, it will leave you behind.
So let's create that confident, proud, but humble persona that is within us – even if we haven't found it just quite yet.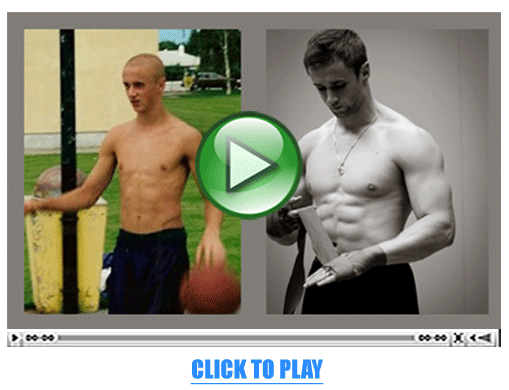 Building a strong, confidence-inspiring physique
1. Focus on improving performance first, looks second. Don't just be a mannequin.
We all train to look better. Feeling better about how we look gives us confidence. Confidence that translates into other areas of our lives. However, when we train with the majority of our focus on our performance, we're going to look better than we would otherwise, but we're also not going to be consumed by the inches we're gaining or the one's we're losing.
Set performance goals in your training every week. Aim to lift X amount of weight for Y amount of reps. Aim to run one more hill. Improved performance will give you an improved physique. You're also going to be able to use that physique for something useful.
2. Extreme variation = extreme results.
Don't just stick to one rep or set scheme. Rather, fill each workout with enough variation to cover every kind of muscle fibre (Type I, IIa, IIb). By focusing on one rep range – like a lot of bodybuilding programs do – we're going to see plateau's faster and we're not going to build the power, endurance, or athleticism we want or need in some cases.
Check out this article for more info: Fighter Training: Progression Sets
3. It will be over soon.
Before you walk into the gym, understand that it will all be over soon. If you keep this in mind, you'll know that the pain you're putting your body through will soon be over. In every set, exercise, and rep, we should have this thought at the forefront of our minds.
The point of every set should be to inflict as much pain on our muscle as possible. Don't quit early. Don't drop the weight because you have 2 more sets of this and you want to keep some in the tank. Treat each set as it's own. It will all be over soon.
Dressing for Success: 3 Rules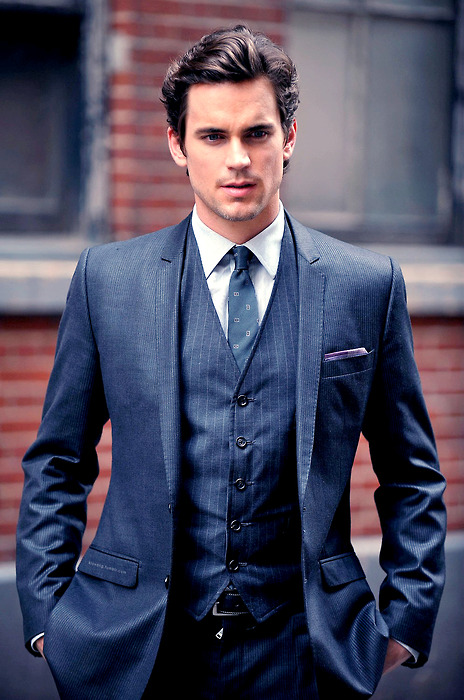 1. Make sure it fits.
By wearing clothes that are too baggy, we look unprofessional, sloppy, and like we don't care all that much about what we're wearing. We just throw whatever on whether it fits or not.
The seam on the shoulder of a shirt shouldn't go past the edge of our shoulder.
Our sleeves shouldn't go past our wrists.
Our pants shouldn't be dragging along the ground, just like they shouldn't be so short that they don't touch our shoes.
If you're wondering between two different sizes, go with the smaller one. It will fit better. Make you look thinner, like you're in better shape, and you'll look cleaner and more confident in how you dress.
Often, the best investment we can make is in finding a good tailor. By one or two of the essentials and get them tailored to your physique.
2. Have one of every essential.
We don't need to be buying a ton of new clothes. One of the following should suffice.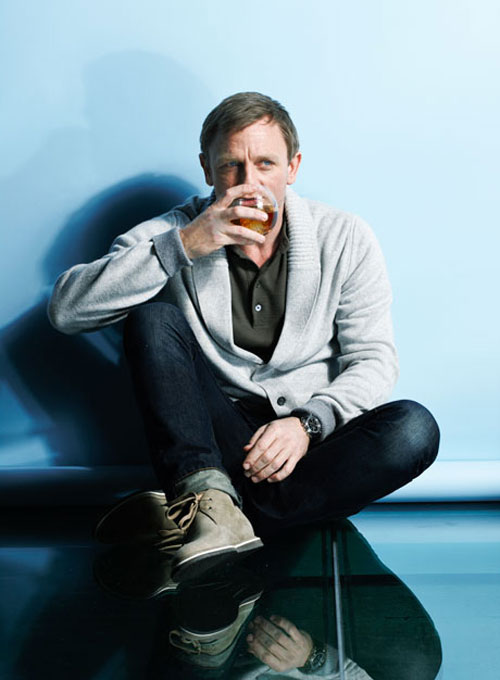 Shoes:
Boots (example: chukka): a nice pair of black or brown boots are a must. You can wear them year round, they add style to a very casual outfit. I have a pair of black Penguin Originals, and a brown pair of Clarke's Original Chukka's (as shown in the image to the right).
Dress shoes: a pair of black dress shoes is a must. Choose lace-ups, not loafers, for your one pair. If you're looking to get a second pair that will go nice with your navy suit, a pair of brown dress shoes are a great choice.
Clothes:
1 navy suit: every man has to have a navy suit. It's the most versatile of suits. We can wear them without a tie to dress down a bit on a date, or wear them to a board meeting, tie and all. We can also change our look with black or brown shoes, and variance in accessories as well.
Jacket (pea coat): a nice black or grey coat is a must. You can go full-length if you wear suits, or you can do a 3/4 if you're going to wear it more casually.
2 pairs of casual pants (one corduroy, one pair of jeans): most of us will go with jeans the vast majority of the time when we're dressed casually. Adding another colour of pants (I have a brown pair of corduroy's) can dramatically change up our look.
Sweater (could be a solid V-neck, or a more unique pattern. I have a few sweaters of different styles. They're great for in between weather or when it gets a bit colder, instead of always throwing on a jacket.)
Accessories:
Watch: casual or dress. My favourite watch was a diver's watch which has since been lost. Now I have a dressier watch. Both are great, depending on how you'll normally dress. Buy quality with watches. Be happy and proud of the watch you buy.
Belt: our belt should match our shoes. So it's always a good idea to get 2 belts: 1 black, 1 brown. I've had the same two belts for years. Buy nice one's and they're last forever.
3. Buy good quality once rather than low quality a million times.
I've learned this lesson through years of thinking that by skimping on price and quality, I was somehow cheating the system. Well I wasn't. In every case, the cheaper article broke down, and was replaced by an item of higher quality that has lasted to this very day.
Higher quality doesn't always mean higher price. There are great deals out there – especially online and around Christmas – but you have to be careful. If you know what kind of item you want, spend a couple weeks having a look at the different deals out there. That being said, I've paid a bit more for quality, and have never regretted it.
Don't worry about how you look
There's a fine line between being confident, vain, and severely insecure. If you worry too much about how you look, it's called insecurity. If you look in the mirror every chance you get, and take 45 minutes to get ready, that's called vanity. If you're happy with how you look, but you don't quite know just how good you do look, that's called the perfect balance.
Take pride in how you dress. Train your hardest to build a strong, healthy physique that will add better, happier, more successful years to your life. But don't become consumed with it. Take the steps I've given to make sure you're, not giving a good impression, but rather the impression YOU want to give.
Part II Coming Soon…
Find this article helpful?
Sign up here and get 2 free programs + weekly tips and updates not found on the blog: