21. Do what you love.
What's the point of the game if you're not enjoying it? This doesn't mean that you have to earn money doing what you love to do. While it's awesome if you do, you still need to earn yo dollar bills. But you do need to spend time doing what you love or there's really no point.
If you don't do what you love for your job, let your job fund your passions in life. I do what I love for "work", but I also have to do stuff I don't love. That's life. That's the game. You have to do a bit of both, but there's no point if you don't spend a reasonable amount of time doing stuff you love to do.
22. Earn enough money to be free.
Money can bring you freedom. It doesn't equal happiness, but you can do a lot more when you're comfortable with your finances. Learning how to make money is an important part of the game. Treat is with respect. Don't make money your god, but don't ignore its benefits either.
23. Always be willing to walk away.
Always be willing to walk away from anything. Don't be so tied and intertwined with a business deal, a girlfriend (a wife is different), or a goal. If you're willing to walk away, you can act and decide with less emotion and more clarity.
24. Be assertive and quick in your decisions.
The waters part for the assertive individual who knows what he wants. Know what you want, and let your decisions reflect that assertiveness in everything you do.
25. Love someone.
Put yourself out there. Know what it means to love someone. It's an emotion that everyone deserves to feel. The game of life is given more meaning with love.
26. Business comes before play and pleasure, always.
Take care of business before the reward. We talked about it already, but in a different context. Be a man. Take care of business. A man who doesn't prepare for the future, take care of his family, and put his business in front of please because of them, can't call himself a man.
27. Always evolve.
Be true to who you are, never forget where you come from, but have the balls to pursue great things, and learn from your inevitable failures. To not evolve, is to not learn. Learn. Grow. Evolve. Who you are at the beginning of the game shouldn't be the same guy as you are at its end.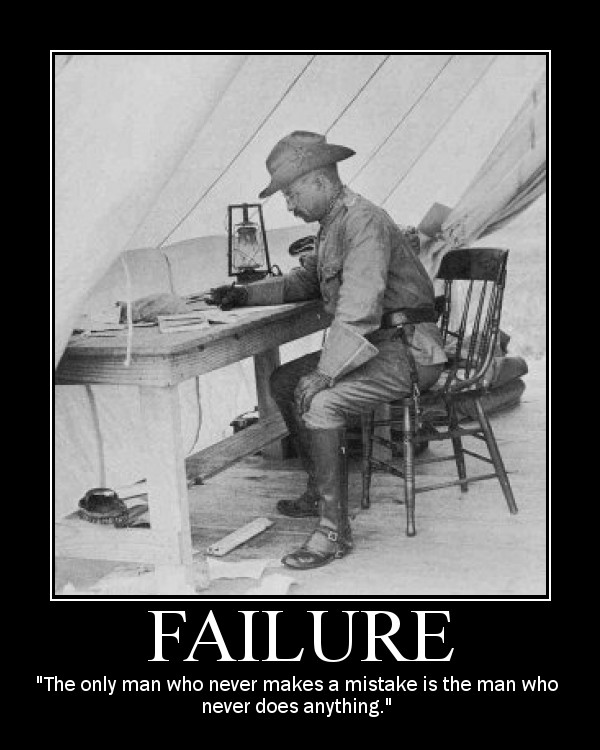 28. Fail big, and fail forward.
Everyone should fail and hit rock bottom. It's when you think you're done, that you find an internal strength that will help you throughout the rest of your life. You are tough. You can withstand.
You will fail often at this game. That's how it works. Make sure you fail big, and fail forward. The only way to fail big is to take massive action on audacious goals. The only way to fail forward is to have the intelligence and the courage to treat each failure as a lesson, not at the end.
29. Never pity yourself or other people.
Don't pity yourself when times are tough. Don't compare yourself to the situations of others or what others have. Love your life, find time to smile, and have a healthy perspective on things.
Don't pity other people either. They're stronger that you think, just like you're stronger than you think. Take your dark days as a challenge, and rise up.
30. Your destiny is under your control.
Don't give control of your life over to anyone. This includes your fear and those abstract things in your life that sway who you are and what actions you take. Everything in your life is under your control. Live as such.
Be bold. Act as if you wield the power to dramatically change your life if you work hard enough, for long enough. Find something to work towards, and take your place in this world.
31. Be the man you want to become, don't wait to grow into him.
Don't wait for permission in life. BE who you want to become. Don't wait for your evolution. You, who you are, doesn't have to have a chronological timeline. It can happen with the switch of a mindset. You can, literally, be the person you're trying to become in the future.
This is the most important rule of them all.
Be the guy who warrants a million dollars a year. Be the guy who attracts your dream girl. Be the guy who loves life, takes risks, and never resists. Be the guy that encompasses every other rule on this list.
You don't have to wait for life to push you around to learn the lessons that will shape your character. You don't have to wait for a high paying job to have confidence, or for your transformation to occur to have the same effect. Live as that guy. Be that guy. You'll be wonderfully surprised by how your life will change if you change first.
32. Man the fuck up.
The essence of all of these rules can, essentially, be covered with this short, concise statement. When troubles come your way, man the fuck up and deal with them. If you have an audacious goal that you want to accomplish, man the fuck up and work your ass off. If you have a battle that you need to fight, man the fuck up and fight it.
Be the guy that others look to for advice, because you've slain the dragons in your life that they're trying to slay right now.
Life on the other side of cowardice is a beautiful place. A life where you are the guy you want to be, instead of waiting to become him, is the only way to live.
As Winston said, I love a man who grins when he fights.
Smirk at life when it tosses tribulation your way. "This is the best you've got?!" you'll proclaim. Laugh at its weak attempts to dethrone you, to shake your foundation. Talk softly and carry a big stick. Live with your heart and your balls as your compass. Shake the foundations of those who stand in your way. And be a fucking Legend.
If you loved this post, I'd be honored if you'd share it on the social media, or with a few friends. 
And please, join the movement. Along with this site, I offer daily emails where I give a ton of value. I'd love to have you join us. We're making a legion of badasses doing awesome things (sign up below).