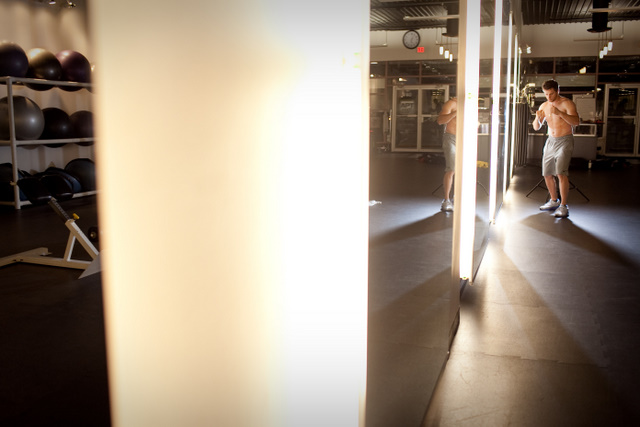 We all want fat loss in some form or another. Even if we're trying to add on 30-40 pounds of muscle, I don't know too many people who just want bulky, rounded muscle. Most people want to be ripped. Am I wrong? Well here's the thing about fat loss…
Fat loss is emotional. Think of the overweight girl in high school would give anything to lose a few pounds and get the ass holes that pick on her off her back. Or the man in his later 40s has an eye-opening experience and realizes that if he doesn't loose 30 pounds of fat, he may not be around to see his kids grow up.
Fat loss has very strong emotions attached to it which makes it easy prey for marketers. Fads rule the fat loss niche – very few of them actually work. Everyone claims to have the 'latest and best thing'. The one and only diet or training technique that will get results – with little to no work – and fast. But very very few of these fads actually have a positive effect on fat loss.
Here are 10 Unusual Tips to Burn Fat Faster
1. Drink water when you wake up.
Our metabolisms are one of our most important friends in our mission to fight fat. By drinking 2 big glasses of cold water upon rising, we're getting the calorie burning process started without actually consuming any calories. We're also rehydrating our bodies after a 6-8 hour span with full body function that uses a lot of water, but has no hydration.
2. Fat cells are more receptive during the morning.
High carb breakfasts can be great for giving us energy and a solid start to a day. They're also great for adding fat around the mid-section. It's a relatively recent finding in the health & fitness world, but our fat cells have been shown to be at their most active in the morning, especially to carbs.
Our fat cells absorb carbs and store them as fat for future us due to the spike in insulin (a hormone that effects the way we absorb and process calories).
3. Shorter, more intense workouts have a longer lasting effect.
I've talked about it with regards to building muscle, but with fat loss we desperately want to hold on to and build muscle as well. So by keeping our workouts to around the 45-minute mark, but making them insanely intense, we aren't going to be releasing cortisol (muscle-burning hormone). A hormone that is released at around the 60-minute mark of an intense workout. But we're also going to boost our metabolism for up to 24 hours after our workout has finished.

4. Eating fat won't make you fat.
High fat, low carb diets are actually great for fat loss. As long as that fat isn't trans fats. High fat content in the form of saturated and monounsaturated fats keep our insulin levels low, but they also give our bodies something to burn.
If we have a high protein, lower carb, and low fat diet, our bodies will need something to use as energy. Our bodies end up converting muscle into sugar to be used as fuel so we can function normally. Muscle being burned for fuel is the last thing we want when we're building our ideal bodies.
So don't look at these fats as the enemy. But also don't go out and pair them with a trans fat or a lot of carbs. The resulting spike in insulin (an absorption hormone) will result in these fats being stored and not burned. I don't think there's only one way to eat. High fat, high protein diets are great, as are well-balanced diets.
5. Build muscle to burn fat.
The more muscle we have, the higher our metabolisms are going to be. That's why you see these massive strong men eating crappy foods, yet still remaining relatively lean. This doesn't mean that you have to get huge. But even if your focus is to get lean, your workouts should still focus on muscle-building. Your diet should focus on losing fat while building and maintaining muscle.
6. Sprints are better for fat loss than long runs.
Long runs burn muscle. I go for long runs, so I'm not saying don't do them. They're great for your lungs and cardiovascular system. But so are sprints.
Sprints result in growth hormone being released which helps build muscle and burn fat. They also spike our heart rates to very high levels. It's been shown that as our heart rates come back down to our resting heart rate, we burn a ton of fat.
Incorporate sprints into your training and see how you feel. You'll be pleasantly surprised. Trust me.
7. Testosterone helps burn fat.
Guys, having higher testosterone levels helps us burn more fat. Here are a couple strategies that'll help you get and maintain high levels of this powerful hormone:
3 Brazil nuts + 3,000 IU of D3 + 1-2 hard build eggs before bed.
Cold shower upon rising and before bed (also helps with sleep).
Heavy lower body lifts like squats and deadlifts.
Naps are great for releasing growth hormone – another very powerful hormone.
8. 2 cups of coffee before a workout speeds up the lipid-burning process.
Having 2 cups of coffee before a workout has been shown to get our lipids into our bloodstream where they are more easily used for fuel. Thus, coffee before a workout helps us burn more fat.
9. Eating ice cream will help you lose fat.
If you go on a very low carb/low calorie diet, having ice-cream once a week is actually a good thing as it will give your leptin levels a boost.
Leptin is a hormone that we need in our mission to burn fat. Low calorie and low carb diets (with high fats) are awesome for fat loss, but they need a boost. More specifically a sugar boost. So ice-cream once a week on a fat loss diet can be a very helpful thing.
10. Add cinnamon to everything.
Cinnamon inhibits the formation of visceral fat – which is the fat between organs. But it also breaks down belly fat. It does so by changing the way we process sugars. Instead of storing them for future use (as fat), cinnamon helps us use them as fuel.
If you want to burn fat, add cinnamon whenever you can. I add it to my coffee and my oatmeal.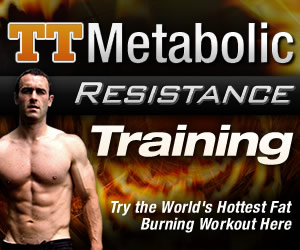 Click the image to your right and have a look at arguably the best fat loss program out there.
It's designed by a buddy of mine, Craig Ballantyne. A good guy who truly wants to help people. And a very, very smart guy as well. 
Right now you can get the program for 50% – but take a look at what it involves and some of his theories before you grab it. It's something I'd highly recommend and am more than willing to put my name behind.