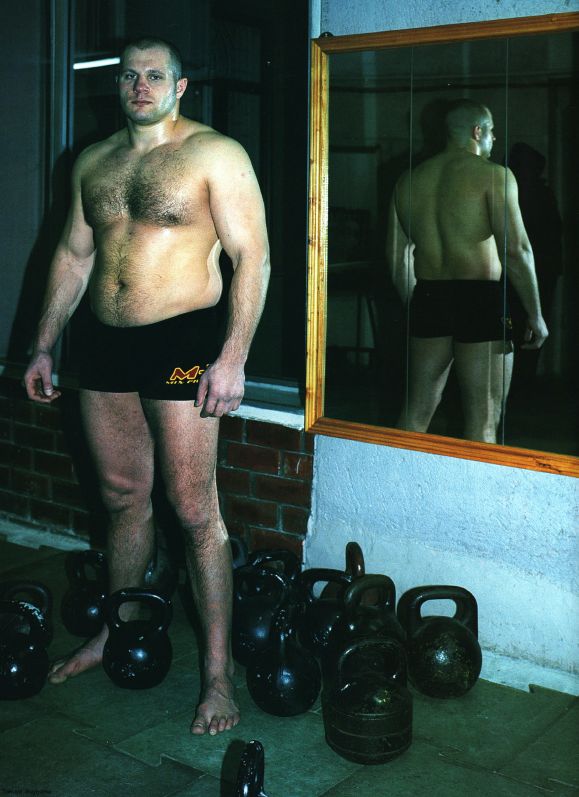 No one goes a lifetime without losing, and what would life be without at least a few notches in the losses column?
What do you learn about yourself if you never lose, if you never have to face adversity, or never have to get back up after being knocked down?
If you have never heard of Fedor Emelianenko, look him up. He is to mixed martial arts what an Ali or a Marciano were to boxing, the guy is a living legend. In a sport where having 21 wins and 8 losses (Lidell), or even 18 wins and 10 losses (Couture) earns you the status of a legend, and deservedly so, Fedor goes above and beyond. He had a record of 32 wins, with 1 loss and 1 no-contest before suffering his first loss in 10 years this past Saturday, something not seen in the world of mixed martial arts where there are so many different ways to lose.
He looks like your average guy, with maybe even a bit more girth around the waste, but the guy is a killer in the ring (or octagon). Being so great for so long, he's held to a higher standard than most other fighters, and people are quick to count him out, to call him a fraud or claim that he isn't the fighter people made him out to be. But as he put it best:
"A man that does not fall, does not stand up." Fedor Emelianenko
This got me thinking about how we view losing. We see it as the end of something, when it can actually be the beginning of something even greater if we so choose to see it as such. A loss is an opportunity to get up and fight, and to prove people wrong – including yourself. It's an opportunity to see how you react to adversity, which in many ways is the true measure of a man.
My Dad always says, "don't let your high's get you too high, or your low's get you too low." In other words don't let your current situation in life determine your attitude, your mood, your character, or your beliefs. A man is true to who he is no matter how things are going in his life.
Losing is a part of life, we all lose people we love, we lose jobs, we lose competitions, hell we even lose our breath during a good workout. Accept it that at some point, we'll all lose something, but the best of us will stand and fight when it gets tough. We'll bounce back after we're defeated.
I'm not saying be prepared to lose. I mean losing sucks, there's no doubt about that. But sometimes a loss can be a good thing. It reminds us that we're all human and it gives us an opportunity to succeed where we once failed.
I'll go as far to say that a win isn't appreciated in quite the same way as it is if we haven't previously lost. Much like we wouldn't appreciate the sunshine as much if we didn't have rain, or happiness if we didn't have pain (and yes, I just rhymed).
Rocky Balboa may have said it best:
"It ain't about how hard you can hit, it's about how hard you can get hit and keep moving forward."
————————–
Do you have any losses that now serve as motivation?
Also, I'm coming out with a new FREE workout for everyone who signs up to the site so be sure to do so!